CAPABILITIES
Whether you need one-color or eight-color process, we have the capability to provide you with your printing requirements.

Even with the advances made in modern flexographic equipment, the final quality is still determined by the people who operate the equipment. On each shift, a plant supervisor with more than 20 years of experience is in complete control.

Longhorn Star Packaging was the first company in the United States to add 8-color printing capabilities by purchasing Windmoeller & Hoelscher's Olympia © Primaflex flexo press.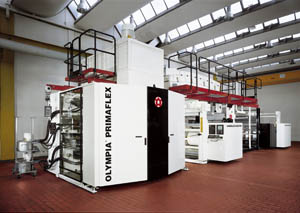 In order to get the most out of our presses and specialized ink system, we have installed a Dehumidification System to ensure the best print quality possible. By removing excess moisture from the air, the printing environment is stabilized which yields consistent results regardless of the outside environment.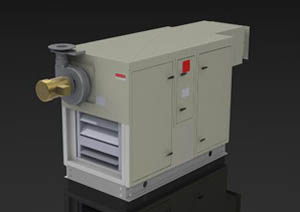 Our customized Ink Dispensing System allows us to accurately determine the recipe for blending an array of colors depending on the customer's needs. Color matching is our specialty, whether it be Pantone ® colors or custom blends.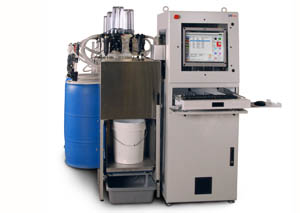 For jobs that require the application of an additional laminate to provide a barrier to moisture, oxygen or odor, Longhorn Star Packaging, primarily offers two-part urethane solventless adhesive. Our laminator/coater is equipped to use both solvent-based and water-based adhesives. Due to a strong relationship with our vendors, we are able to incorporate a variety of adhesive technologies to ensure we obtain the best product available for your specific needs. Longhorn's laminations are formulated for a variety of applications from the food industry to medical packaging to explosive applications.

With the close tolerances required by high speed packaging machinery, the final finished roll is critical. We have computer controlled slitting equipment, used to ensure that your film will be slit to exact size, static removed, vacuum-cleaned on both sides of web and properly wound for trouble free performance on your packaging machinery. All rolls are finished, wrapped and protected based on the customer's specifications.